As the largest country in South America, Brazil has a diverse nature, rich culture and bustling cities, Brazil has become a tourist destination around the world.
When coming to Brazil, visitors can refer to the following places to have a fun trip!
1. Rio de Janeiro
Rio de Janeiro is Brazil's second largest city known as the "City of Heaven" because of its vibrant long beaches, colorful carnaval festivals and noisy, cheerful pace. Coming to Rio de Janeiro on the occasion of Carnival, visitors have the opportunity to admire the unique samba dances and splendid costumes of the dancers as well as immerse yourself in the bustling atmosphere here. In addition, when coming to Rio de Janeiro, tourists can visit famous places such as: Copacabana Beach, Guanabara Bay, Rio – Niterói Sea Bridge,…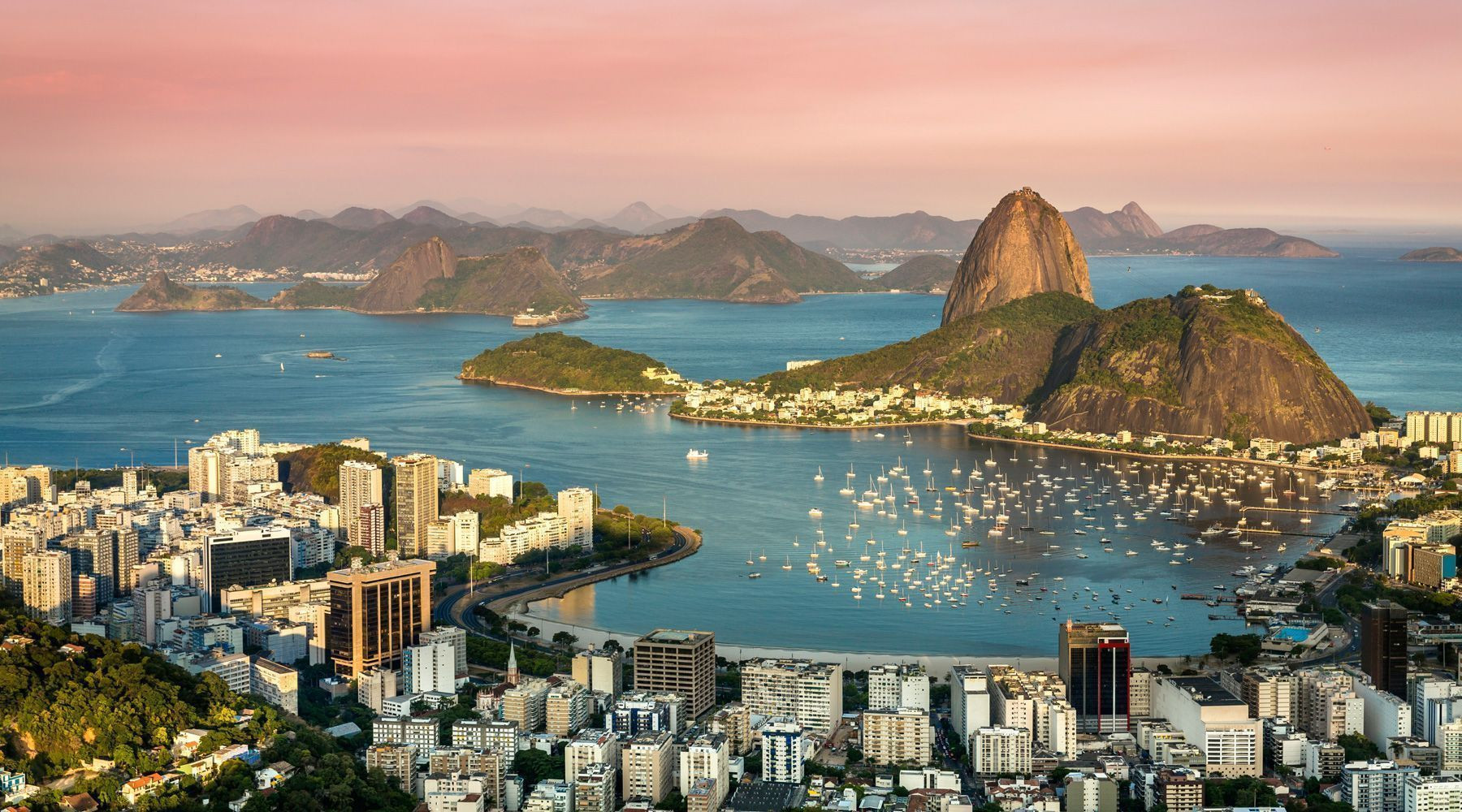 2. Iguazu Falls
Originating from the Iguazu River, located on the border of Brazil and Argentina. Waterfall has two floors of many large and small water with a horseshoe shape.
The system consists of 275 large and small waterfall stretching 2,700 m down vertically. Some individual waterfalls have a height of up to 82 m, most of them are about 64 m. To get a panoramic view of Iguazu falls located in Brazil and Argentina, it is best to go by helicopter, plane or can also sail out in the middle of the waterfall to admire the mysterious and poetic beauty of Iguazu.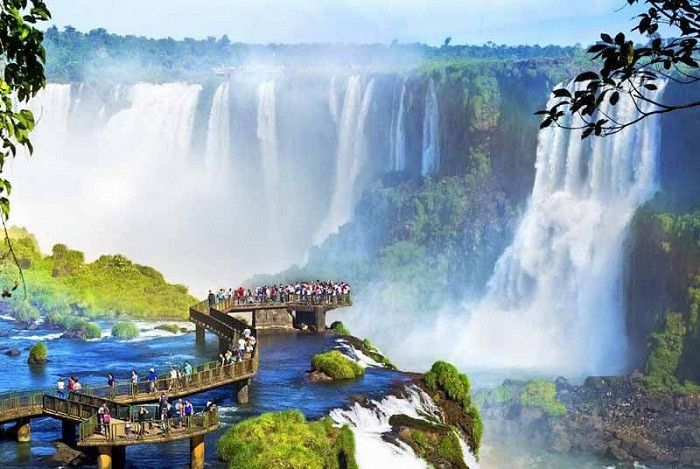 3. Lençóis Maranhenses National Park
Lençóis Maranhenses National Park in the state of Maranhão, located on the northeastern coast of Bazil can make many people marvel at the creativity of creation. Lençóis Maranhenses National Park is a true natural wonder. Coming here, visitors can immerse themselves in the clear blue water under the immense lake among the dunes that look like deserts. The photos of this place make many people think this is an artificial swimming pool built in the middle of the white sand desert. Lençóis Maranhenses is a completely natural park with fine white sand dunes that can be up to nearly 40m high interspersed among emerald green marshes. Lençóis Maranhenses is a rare sight in the world and is considered a "tropical paradise".